Welcome to the home page of the Logan County Sheriff's Office! We hope that this website is useful to you and provides insight in the services provided by our Sheriff's Office.
The Logan County Sheriff's Office is responsible for preserving the peace, enforcing criminal and traffic laws, conducting criminal investigations, housing inmates in the county jail, serving civil papers and arrest warrants, providing emergency dispatch services, providing court security, and conducting manhunts and search and rescue operations. Our primary law enforcement services are in the unincorporated areas of Logan County and we work cooperatively with the Booneville, Paris and Magazine Police Departments and state law enforcement agencies.
We are honored to serve and protect Logan County and we will safeguard your rights guaranteed by our Constitution.
Logan County has approximately 21,500 citizens and is 732 square miles. Logan County was created on March 22, 1871 and named after James Logan who served in the territorial and first state legislatures. Logan County has two county seats, Paris and Booneville, and is home to the tallest mountain in Arkansas, Mount Magazine, and a 60-room lodge, restaurant, and cabins at Mount Magazine State Park. Logan County is bounded by the Arkansas River and Lake Dardanelle in the north and the Ouachita National Forest in the south. Logan County is full of recreational activities including hunting, fishing, camping, hiking, hang gliding, picnicking, swimming, motorcycle riding, ATV riding, and horse riding.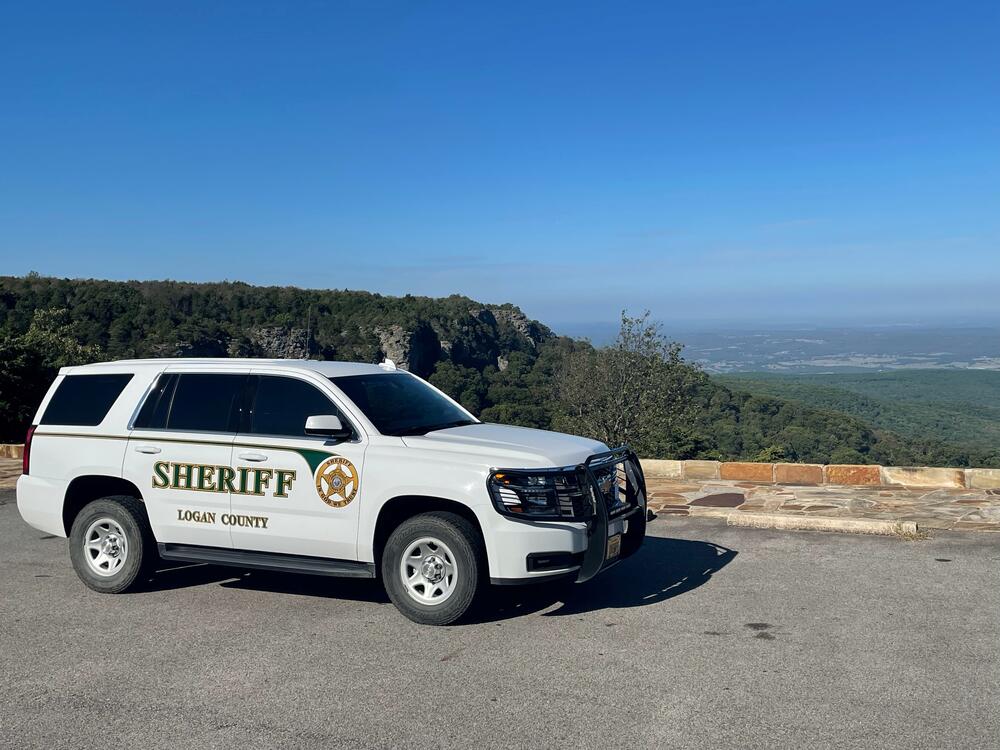 Cameron Bluff on Mt. Magazine.